A new business idea!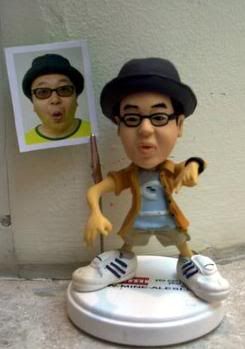 Actually, this is not new.. It's already a business of a Malaysian artist. (Bad thing, I'm a poor Filipino with no credit cards)

Do you wish to have figurines that looks like you?
More samples!
minealesi.com offers this cool idea. Figurines are 4-5 inches tall. Just submit your most photogenic pic & your payment (of course!), to create your own cute sculpts.

Imagine looking at your funny face everyday, wouldn't that brighten your day? Here are some of their precious work of art..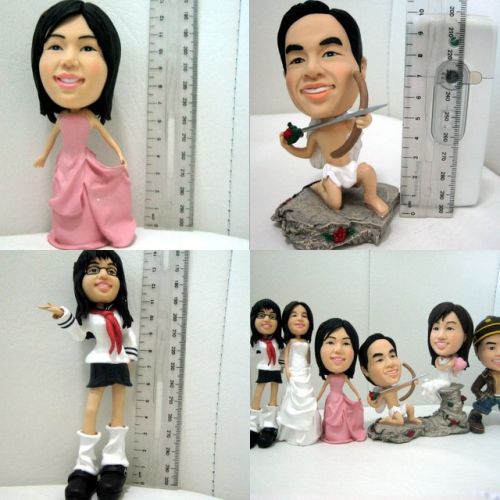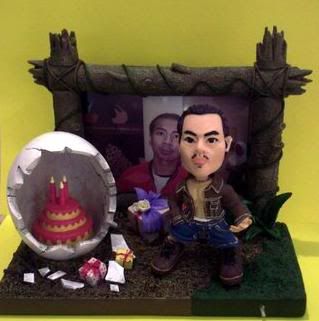 But of course, innovation has its price. Tsk,tsk,tsk!