The Exploranter Overland hotel - hotel on wheels - is a 25-ton Scania truck and trailer and mobile hotel, fully equipped with industrial kitchen, a lounge, and 28-berth sleeping quarters. It takes you to the backroads of São Paulo, Brazil, places you won't find in the glossy travel brochures. Launched by Falvio at São Paulo s adventure sports fair, and it is now one of the most unique traveling tours in the world. A hotel that hits the road.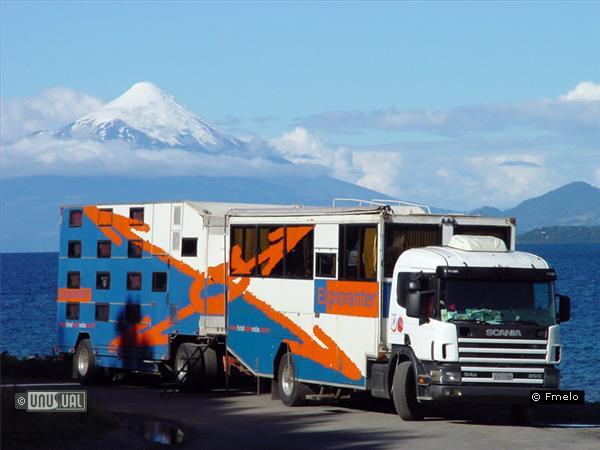 The Exploranter Overland hotel operate in Brazil, Chile and Argentina, with routes in Patagonia, Pantanal, Atacama and other less traveled paths. The highlight is the human atmosphere in our trips. Surrounded by the most amazing landscapes, our guests make friends and live an unforgettable experience.


Trips range from 1 week routes to 22 days expeditions. When catering for private parties, imagination is the limit. We are fully customizable and have made trips with such a variety of themes such as hot air ballooning, horseback riding, bike, off road rally, motorbike, quads, trekking, historical routes, gastronomy, vineyards, archeology, fishing, rafting, bird watching, spelunking, rodeos and even scuba diving. Local culture and gastronomy are present in every trip." The only limit is your pocket.